FREE Lawyerchecker Webinar – The Threat of Cyber Crime and Fraud


FREE Lawyerchecker Webinar – The Threat of Cyber Crime and Fraud
Tuesday 25th June @ 11:00 am

-

11:45 am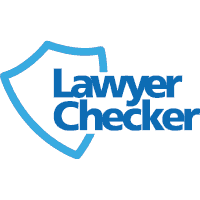 FREE Lawyerchecker Webinar – The Threat of Cyber Crime and Fraud
If it is not already, protecting your firm from the risk of cyber attack should be high on your agenda. According to HM Government there are around 1400 criminal organisations who are actively targeting the legal sector at this very moment, preying on out of date or inadequate methods of defence against cyber attacks.
Why is this relevant to you?
Changes to the Conveyancing Quality Scheme and Lexcel accreditations which require firms to take a more structured approach to cyber risk have come into effect from 1st May.
60% of law firms reported a security incident in 2018. There is a recognition that conveyancing fraud is on the rise.
The SRA reported 237 Scam Alerts in 2018.
West Midlands Police Cyber Crime Unit have reported £11m of client money was compromised in 2018.
In this short webinar we'll cover the major changes to CQS and Lexcel and provide pointers on how to ensure your firm remains compliant when audit time rolls round.