Buyer Protect for Conveyancing Clients – Claim up to £2,050 with Buyer Protect if your property purchase falls through.*
Buyer Protect: The ultimate homebuyer's reimbursement scheme
Searches UK understands the stresses associated with buying a property or moving home. We recognise that homebuyers will have a large amount of capital riding on this transaction, and that there can be a high risk of the purchase falling through.
To help homebuyers protect their investment, we offer Buyer Protect, the ultimate homebuyer's reimbursement scheme. All solicitors processing search orders through us can add on our Buyer Protect Reimbursement Scheme to provide a high level of homebuyer protection for their client.
Buyer Protect covers the homebuyer if their property transaction falls through, in which case they would be reimbursed some of their expenses up to the value of £2,050.*
*Terms & Conditions apply.
Maximum reimbursement amounts:
Up to £500 in non-refundable, mortgage lender arrangement fees, mortgage broker fees, product and booking fees.
Up to £750 in valuation fees (homebuyer, structural surveys etc.).
Up to £800 in solicitor's fees and disbursement costs.
Searches UK's homebuyer reimbursement schemes are an added value benefit when a Buyer Protect pack is processed through us. However, this policy is not available directly to consumers and they will need a conveyancer or solicitor to process it for them if they are a homebuyer. Feel free to recommend it to your solicitor to ensure that you are covered for every eventuality.
If you have already added the Buyer Protect homebuyer's reimbursement scheme to an order and need to make a claim on behalf of your client, please click here to complete the easy online form.
You may be asked for documents relating to the purchase in order to substantiate the losses so please have an electronic version of these ready to upload.
The claim will be reviewed within 7 working days. If successful, payment will be sent within 10 working days thereafter.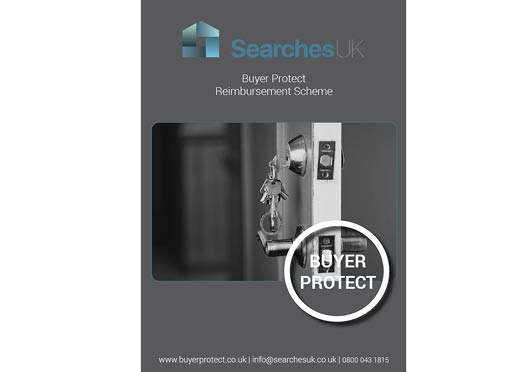 Request a call back from a professional and experienced
conveyancing search specialist
Enter your details & we'll be in touch.