Just some of our industry recognition
Don't just take our word for how good we are – check out some of the prestigious awards that have recognised our first class customer service.
SEARCHES UK HONOURED IN 2018 ESTAS CONVEYANCING AWARDS
The ESTAS focus solely on standards of service received during the home moving process.
For the first time, the ESTAS – which are awarded based on independent customer feedback on service – recognised suppliers to the conveyancing sector with shortlisted firms rated on the levels of service they delivered in the Supplier of the Year category.
Searches UK, based in Brighton & Hove and one of the leading providers of residential and commercial conveyancing searches in England and Wales, was rewarded for its outstanding customer service when collecting the bronze award in this inaugural category.
The honour for Searches UK reflects the high standards their professional, friendly team deliver in quality customer service.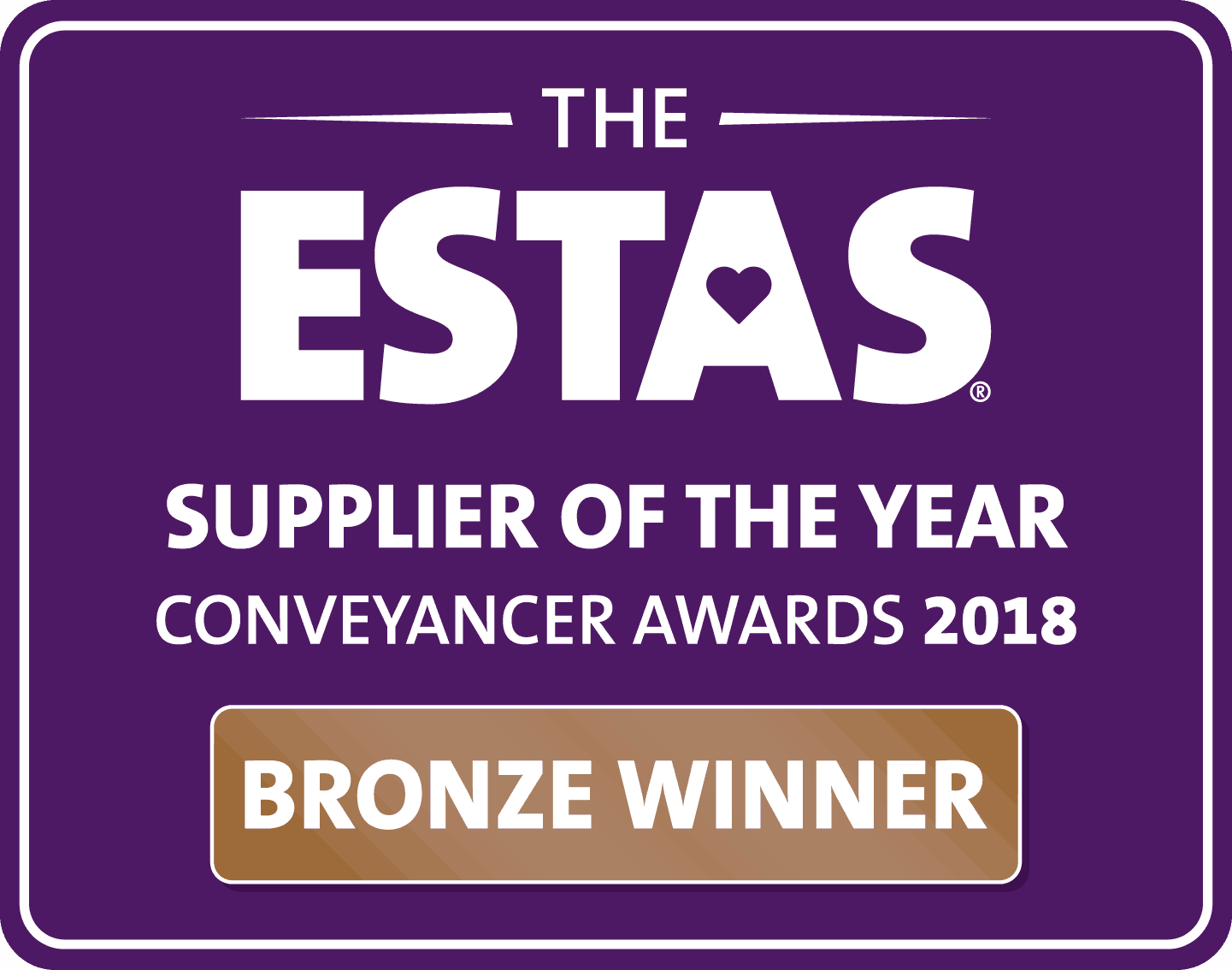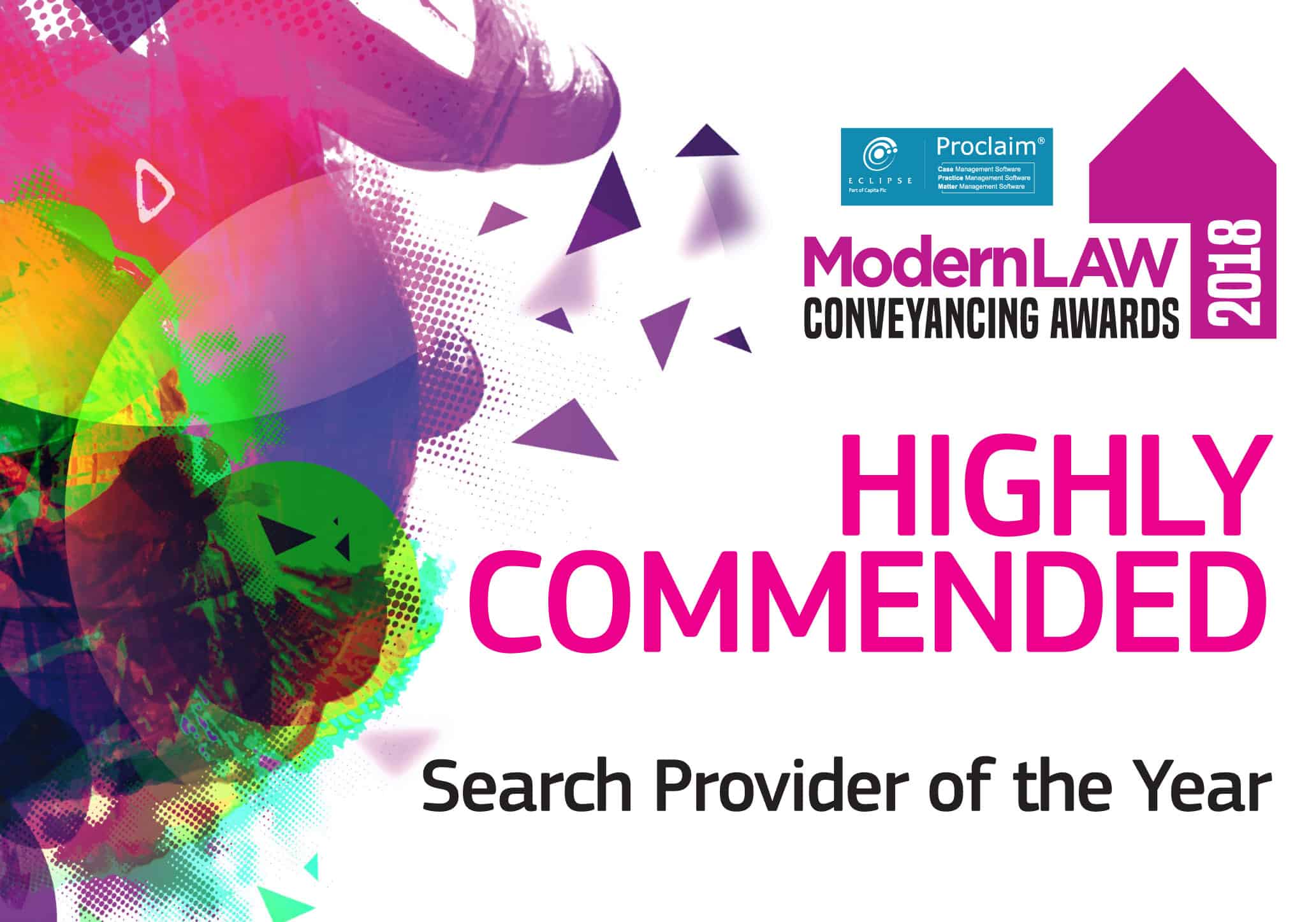 The awards, now in their third year, celebrate conveyancing trailblazers and property pioneers by recognising success, innovation and achievement in the national conveyancing market.
As a leading provider of residential and commercial conveyancing searches in England and Wales, Searches UK prides itself on delivering sophisticated and pragmatic solutions. Our nomination in Search Provider of the Year is recognition of our excellence in customer care and service delivery.
A panel of judges, carefully selected because of their sector knowledge and chaired by David Gilroy, director of Stuff & Things, will made the final decision on the winners of 14 separate categories.
The Employer of the Year award recognises employers of any size or type in Brighton & Hove who have achieved excellence in providing an environment where employees can develop their full potential, achieve outstanding success for the business and personally thrive.
Local businesses have been participating in and celebrated by the Brighton & Hove Business Awards for 13 years.
The awards are judged by a panel of local business experts – chaired by Sussex Chamber of Commerce chairman David Sheppard – and includes Brighton & Hove Chamber of Commerce, British Airways i360, Churchill Square, DMH Stallard, Green Growth Platform, Heart, Hilton Sharp & Clarke, NatWest, Platinum Business Magazine, Quantuma LLP, Red7, Rockinghorse, Skerritts Wealth Management and University of Brighton.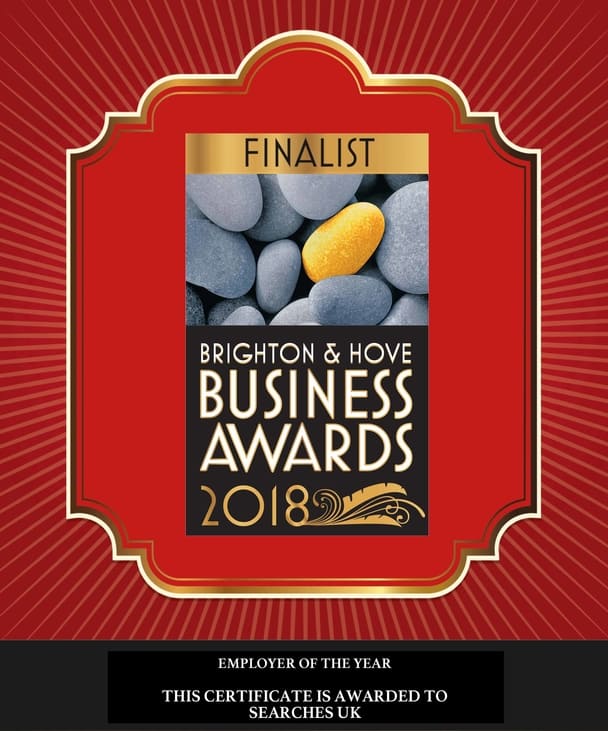 Request a call back from a professional and experienced
conveyancing search specialist
Enter your details & we'll be in touch.