Searches UK and HM Land Registry Seminar-Liverpool


Searches UK and HM Land Registry Seminar-Liverpool
Monday 16th September @ 1:30 pm

-

5:00 pm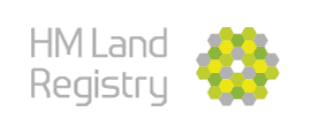 Searches UK and HM Land Registry Seminar- Liverpool
Searches UK has teamed up with the HM Land Registry to host a series of exciting FREE CPD seminars which will keep you up to date with all the essential industry developments with our expert range of speakers.
Speakers:
HM Land Registry
Future Climate Information
Lexsure
HM Land Registry
Local Land Charges, our new digital Local Land Charges (LLC) service which is currently being rolled out with local authorities in England and which will consolidate local authority registers into a single digital register.
Digital Street, HM Land Registry wants to become the world's leading land registry for speed, simplicity and an open approach to data. Digital Street is our research and development project which is exploring the art of the possible to understand how data and technology could revolutionise the buying and selling process in the future
Digital Mortgage, an update on progress of our digital mortgage service which includes the ability to sign a mortgage deed digitally.
Requisitions and how you can avoid them a session that will consider,
what requisitions are and why you get them
the difference between avoidable and unavoidable requisitions
how to avoid the top five requisitions
where you can find detailed requisition information on GOV.UK
Lexsure
This seminar highlights new technologies to automate the creation of a comprehensive Report on Title within a few minutes.

The seminar will be divided into 4 sections:
Why Report on Title leave a firm exposed to unnecessary claims
Common errors and omissions in the Report on Title
The impact of the CML Handbook and BSA Mortgage Instructions on the ROT
How technology can dramatically speed up the creation of the Report on Title
Future Climate Information
Dealing with the increasing threat from the environment and how you can mitigate these risks.