FREE Lawyer Checker Webinar – What happens if your law firm falls victim to a cyber attack? (Surviving a breach)


FREE Lawyer Checker Webinar – What happens if your law firm falls victim to a cyber attack? (Surviving a breach)
Thursday 13th February @ 10:30 am

-

11:30 am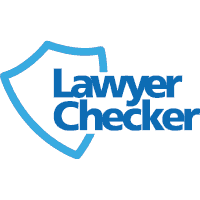 FREE Lawyer Checker Webinar – What happens if your law firm falls victim to a cyber attack? (Surviving a breach)
Nearly half of all businesses will experience a successful cyber attack at some point. There are estimated to be 1400 cyber crime gangs actively targeting mortgage funds and 30 of these have power of a nation state.
The NCSC ranks the legal sector as the highest risk sector for cyber crime. In this webinar presented by Lawyer Checker, we will look at what your firm should know about the risks, what you can easily put into place to prevent an attack and what you can practically do if the worst does happens.
The most common methods of attack including Phising, Vishing and more!
What you and your IT department should know
Prevent : Understand what your firm has of value and how to protect it
Detect: Know when something unusual is happening
React: How to document your planned response in the event of a breach
What to do if the worst happens
How Lawyer Checker and Searches UK can help