FREE Lawyer Checker Webinar – Returning to work and safeguarding your conveyancing transactions with Lawyer Checker


FREE Lawyer Checker Webinar – Returning to work and safeguarding your conveyancing transactions with Lawyer Checker
Thursday 11th June @ 11:00 am

-

11:30 am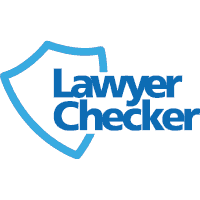 FREE Lawyer Checker Webinar – Returning to work and safeguarding your conveyancing transactions with Lawyer Checker
In this webinar Sheryl Hodgson, Key Relationship Manager at Lawyer Checker will share 5 top tips on how to safeguard your conveyancing transactions from fraud in the midst of a return to work phase. Sheryl will also share information about an addition Lawyer Checker have made to their reports to alert you when firms you are transacting with are about to go into administration. With the current market providing an attractive landscape for fraudsters and cyber criminals, it's more important than ever to make sure you are using the tools available to you to protect your clients funds.
During this webinar, we will cover:
• What are we seeing in the market, and what are the risks?
• Top 5 Tips for keeping your firm, and your transactions safe
• Lawyer Checkers Account & Entity Screen – Overview and Updates
• Taking a consistent approach to due diligence.