FREE Lawyer Checker Webinar – Combating Conveyancing Fraud 2021 – Update on risk


FREE Lawyer Checker Webinar – Combating Conveyancing Fraud 2021 – Update on risk
Tuesday 26th January @ 11:00 am

-

11:30 am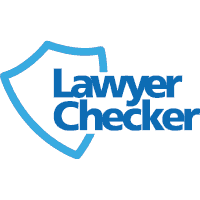 FREE Lawyer Checker Webinar – Combating Conveyancing Fraud 2021 – Update on risk
In this webinar hosted by Sheryl Hodgson at Lawyer Checker, we will be looking at the position of the conveyancing market heading into 2021 and how this effects the level of fraudulent activity in the sector. Sheryl will also share her top tips for cyber security and discuss how Lawyer Checker in collaboration with Searches UK can help you and your conveyancing team to ensure you are working in the most compliant and safest way possible.
During the webinar, we will cover: 
• Welcome introductions – Who are Lawyer Checker?
• 2021 – Review on last year and where the conveyancing market is at present
• Fraud – What are we seeing, and what do you need to look out for?
• Account & Entity Screen & Consumer Bank Account Checker
• What do the regulators say?
• Cyber Security Top tips – Do's and Don'ts.